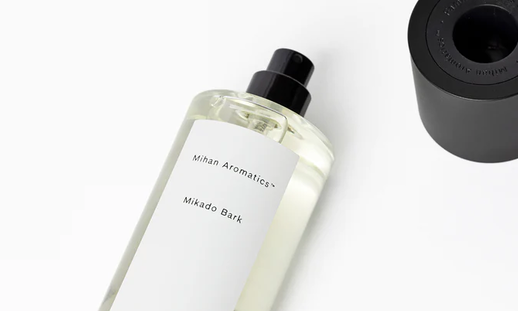 Fitzroy based duo, Joshua Mihan and Julia Brown produce exciting and sophisticated perfumes reminiscent of their own adventures throughout Melbourne with each scent telling a unique story that sparks nostalgic memories of a certain time and place. Vegan and cruelty free. A true product of Australia.
Intriguing descriptions make for a refreshing way to discover scents. Rather than solely listing top, middle and base notes, Mihan aims to place you in the moment with descriptions such as:
"Forever floating in a state of angelical, athletic leisure. Never noticeably influenced by others; In fact, quite indifferent to their cafe chatter. Born of soft coconut cotton and enlivened by deep inhalations of the sea air. Magazine paper and fresh cucumber; unfaltering notes of cool condensation and listless poolside day dreaming. Romantically alone"  - Sienna Brume
Sullivan Tailors is excited to introduce the unisex collection of Mihan Aromatics to our product offering. 
To discover the full range from Mihan Aromatics, visit our showroom.